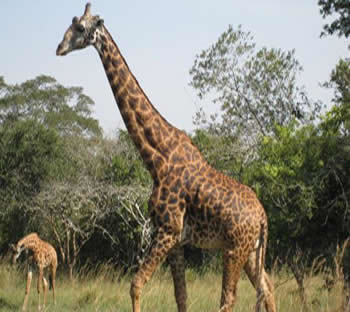 Over the last one year Uganda Wildlife Authority has trained and recruited 430 new rangers with the chief mandate of monitoring oil activities and fighting poaching in the gazetted areas of UWA.  The President of Uganda, Yoweri Kaguta Museveni commissioned the youthful rangers in April 2013 following a four month training that they had undergone.
According to a press statement made by UWA, the rangers have now been deployed in various national parks, a good number of which are in the oil rich Albertine Region.
UWA is also working closely with the department of Petroleum Exploration and Production Department in the Ministry of Energy and Mineral Development as well as various oil companies to ensure that oil exploration activities proceed without harming the wildlife and tourism sector.
With most of the oil activities being made within an area which one of the richest bio diversity in Uganda, UWA has been placed at the centre of ensuring that oil activities proceed in a manner that does harm the environment or the tourism sector.
See the entire press statement here