Energy and Infrastructure key development priorities since 1986
2020: The expected oil jobs are here
The oil and gas sector is finally coming to the take-off stage. With the Final Investment Decision (FID) for the oil pipeline project expected this first quarter of 2020 (between now and March), what is on the minds of several Ugandans are the oil jobs.
2020: The expected oil jobs are here
BY MARTIN KITUBI
The oil and gas sector is finally coming to the take-off stage. With the Final Investment Decision (FID) for the oil pipeline project expected this first quarter of 2020 (between now and March), what is on the minds of several Ugandans are the oil jobs.
According to projections, an estimated 190,000 jobs will be created by oil and gas development. The projections include the 160,000 jobs that were highlighted in the 2013 Industrial Baseline Survey (IBS) and over 29,000 additional jobs in the Workforce Skills Development Strategy and Plan (WSDSP).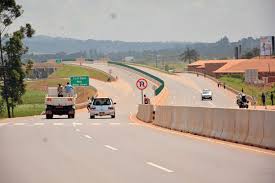 The IBS survey was conducted by China National Offshore Oil Corporation (CNOOC), Total and Tullow Oil on how Ugandans will benefit from the sector. The WSDSP was developed by both education and energy ministries and funded by the World Bank under the Albertine Region Sustainable Development Project (ARSDP).
The strategy and plan were launched on November 15, 2018, by President Yoweri Museveni at Hoima Booma grounds.